Top-Rated Orthodontist in Cary, NC
Three doctors in one location at the corner of High House Rd and Highway 55. Serving the Cary, Apex and Morrisville communities.
Book Your New Patient Exam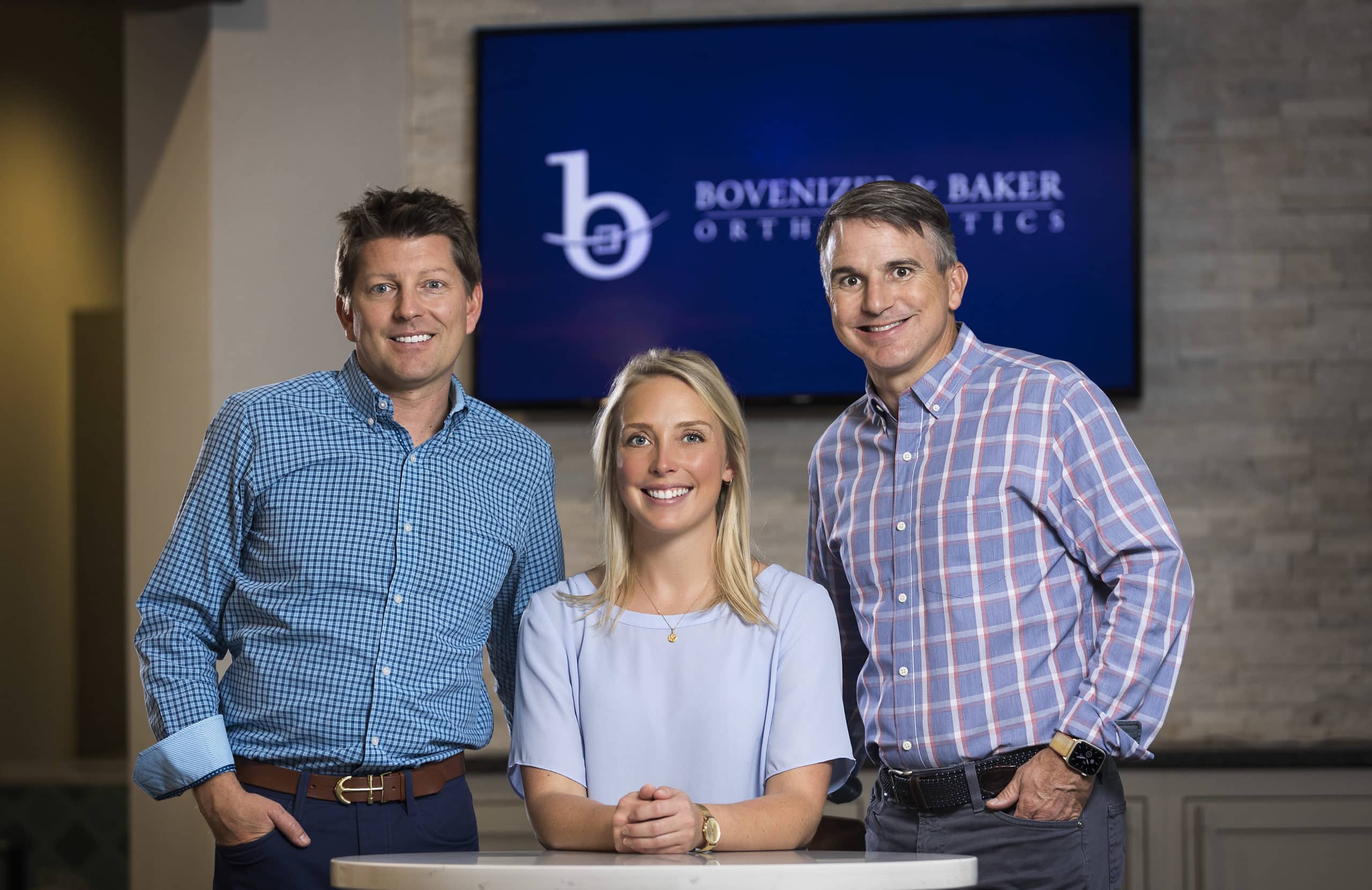 Your Path to a Better Smile
1. Your Free Consultation
At your complimentary, new patient appt you will receive x-rays, photos of your teeth, an oral exam by Dr. Bo, Dr. Baker or Dr. Keri, a treatment plan including options and length, and a financial quote with insurance verification!
Schedule Your Consult
3. Your Journey Begins
It's time to set out on the path to a better smile. Attend your regular appointments with Dr. Bo, Dr. Baker & Dr. Keri and enjoy fun perks along the way including our fresh baked cookies, coffee bar, Patient Rewards Hub and more!

Your Patient Experience
Our manifesto impacts every aspect of our practice.
We believe...
That fun creates laughs and there is nothing better than that.

In creating a patient experience that pushes the envelope of excellence.

That the little details matter and quality is everything.

In doing work that we love, therefore creating a team with passionate players.

That laughing and being down to earth is the way to put smiles on faces.

In building a family spirit and ensuring every person who walks through our door feels welcome.

That rooting ourselves in our community is the best way to make an impact.
Very pleased with Bovenizer & Baker Orthodontics, the staff are very friendly and professional, they made the whole getting braces experience very comfortable for my son and put me at ease. Thanks!

Karen R.
Dr. Bo is a great person and does amazing work. My daughter always looks forward to her visits and the final results when her braces were removed were spectacular.

William B.
I have had my braces for over a month now, and they are working great! I can already see the difference in my smile and my teeth! I am so grateful that Dr. Mayes (my dentist) recommended me to go to Bovenizer & Baker Orthodontics!

Grace B.
Bovenizer & Baker Orthodontics is a friendly environment full of great smiles. The staff works hard to make sure everyone's teeth are great in the end.

Briana L.
Hours: M-W 8:00-5:00 | Th 7:30-3:30 | Fri 7:30-12:00
Languages: We speak English, Spanish and German