Your Clear Braces Provider in Cary, NC
Get the smile you've always wanted with clear braces from Bovenizer and Baker Orthodontics!
Clear braces are a great alternative to anyone who wants braces but also desires a more aesthetically pleasing, discreet treatment option. Clear braces function the exact same way that traditional metal braces do, utilizing brackets attached by a wire to move your teeth. The only difference is the type of bracket used. Instead of a metal bracket, clear braces use ceramic brackets that blend in with the color of your teeth. It's also worth noting  that clear braces are different from Invisalign®, which uses clear, plastic aligners to straighten teeth. 
At our office, we utilize Damon clear brackets, which do not have traditional elastic ties. Instead, the Damon bracket opens and closes like a door around the archwire. This reduces the amount of pressure exerted on the teeth, allowing them to move more freely, quickly, and comfortably.  Without the elastic ties, Damon clear braces are even more discreet than other bracket options. Damon clear braces are also a great alternative to tray systems, such as Invisalign, because tray systems have limitations on the types of teeth they can straighten. But the Damon System is compatible with all teeth!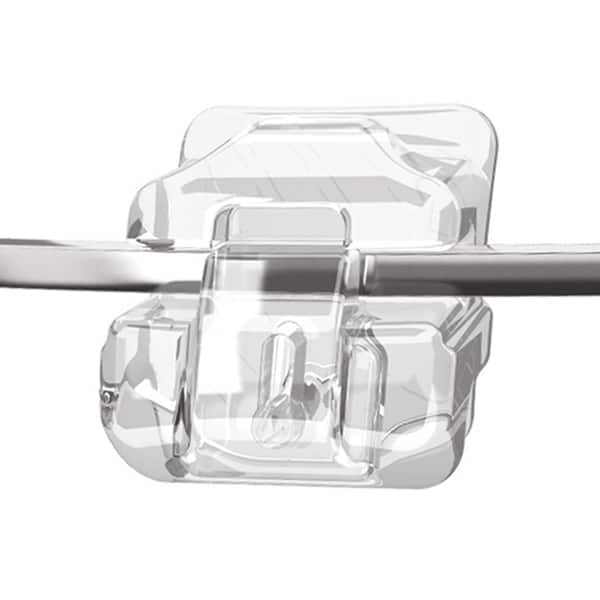 Are Clear Braces Right For Me?
There are many things to consider when choosing the best plan for your orthodontic needs. From dentition to esthetics, Dr. Baker and Dr. Bovenizer can help you decide and plan for your journey to a more radiant smile. The Damon System is compatible with all teeth, so everyone is a candidate, whereas some treatment options have limitations on types of teeth they are able to straighten. We can answer any questions that you have in your initial, new patient consultation!
What Are The Pros/Cons of Damon Clear Braces?
Clear brackets use the same technology as traditional brackets, but they are almost invisible. We believe that clear braces combine the best of traditional metal braces and invisible aligners for discreet treatment.
Advantages to clear braces:
Improved Hygiene:

Damon clear brackets do not utilize elastic ties, which have a tendency to attract plaque. Since Damon braces do not use ties, they are easier to maintain good oral hygiene.

More Comfortable:

The Damon System is self-ligating and uses gentle forces for improved comfort throughout your treatment.

Faster Treatment + Fewer Appointments:

The Damon System allows for shorter doctor visits and reduced chair time to make your appointments more convenient and your treatment faster than traditional braces. 

Better Design + Technology:

The Damon System uses self-ligation technology with shape-memory wire. This system reduces the amount of pressure exerted on your teeth and is designed to move more freely, quickly, and comfortably. 

Less Extractions Required:

Traditional orthodontic treatment can require the removal of healthy teeth to make space, but the Damon System reduces the need for extractions and expanders when compared to traditional brackets. 
Disadvantages to clear braces:
Discoloration + Staining:

Due to the ceramic material and clear color of Damon Clear, there is a chance of discoloration to your brackets if you eat or drink certain foods. Drinking beverages like coffee, wine, or tea could stain your brackets, but regular brushing and avoiding certain foods can prevent any staining from occurring.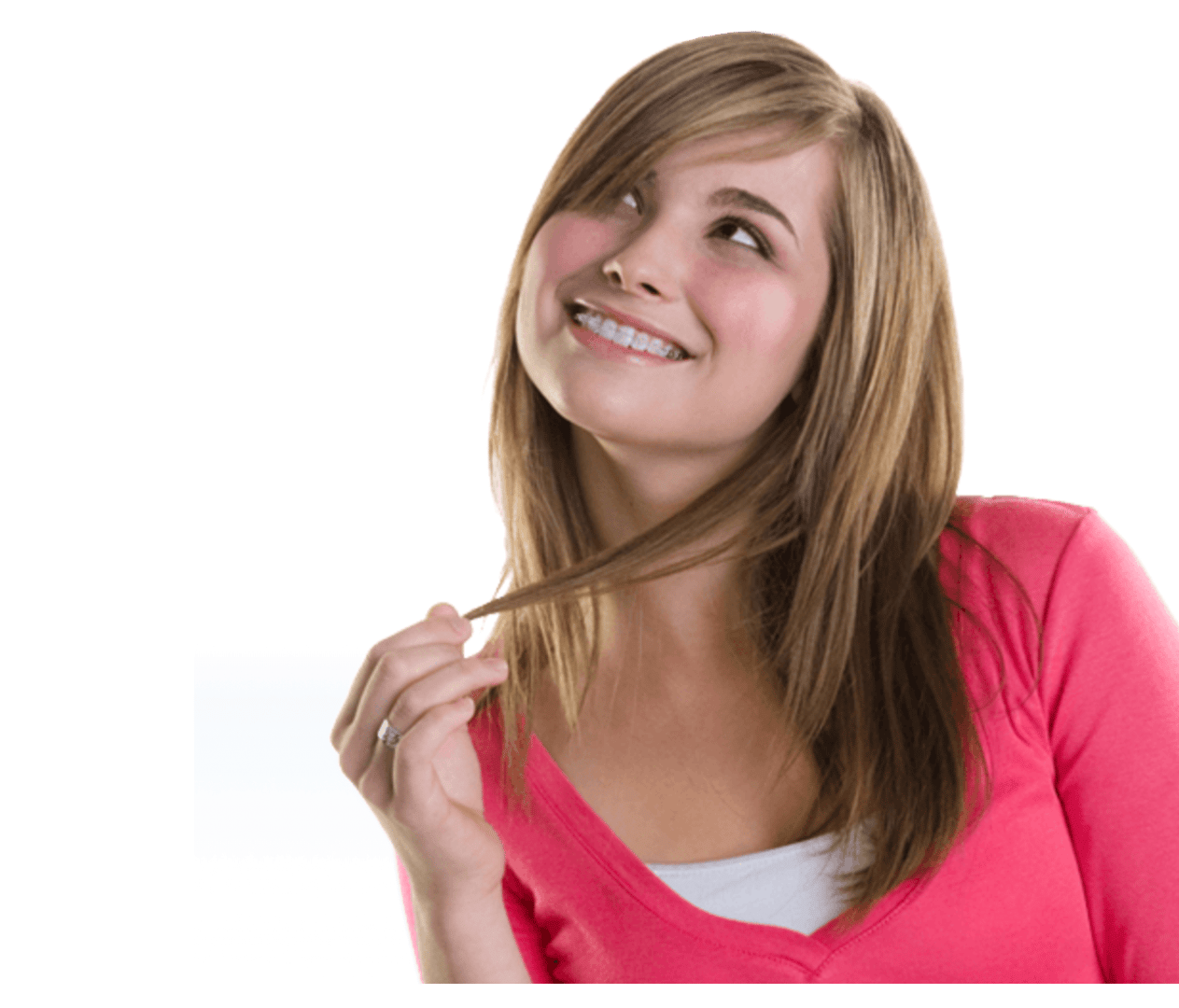 Get Clear Braces At Bovenizer & Baker Orthodontics
If you are interested in Damon clear braces, we can answer any questions you may have in your new patient consultation. This initial complimentary consultation includes photos of your teeth, an x-ray, an oral exam by Dr. Bo or Dr. Baker, and a treatment plan, including length of treatment and a financial quote. Call or text us today at 919.303.4557 to schedule your appointment or book online!
Schedule an Appointment