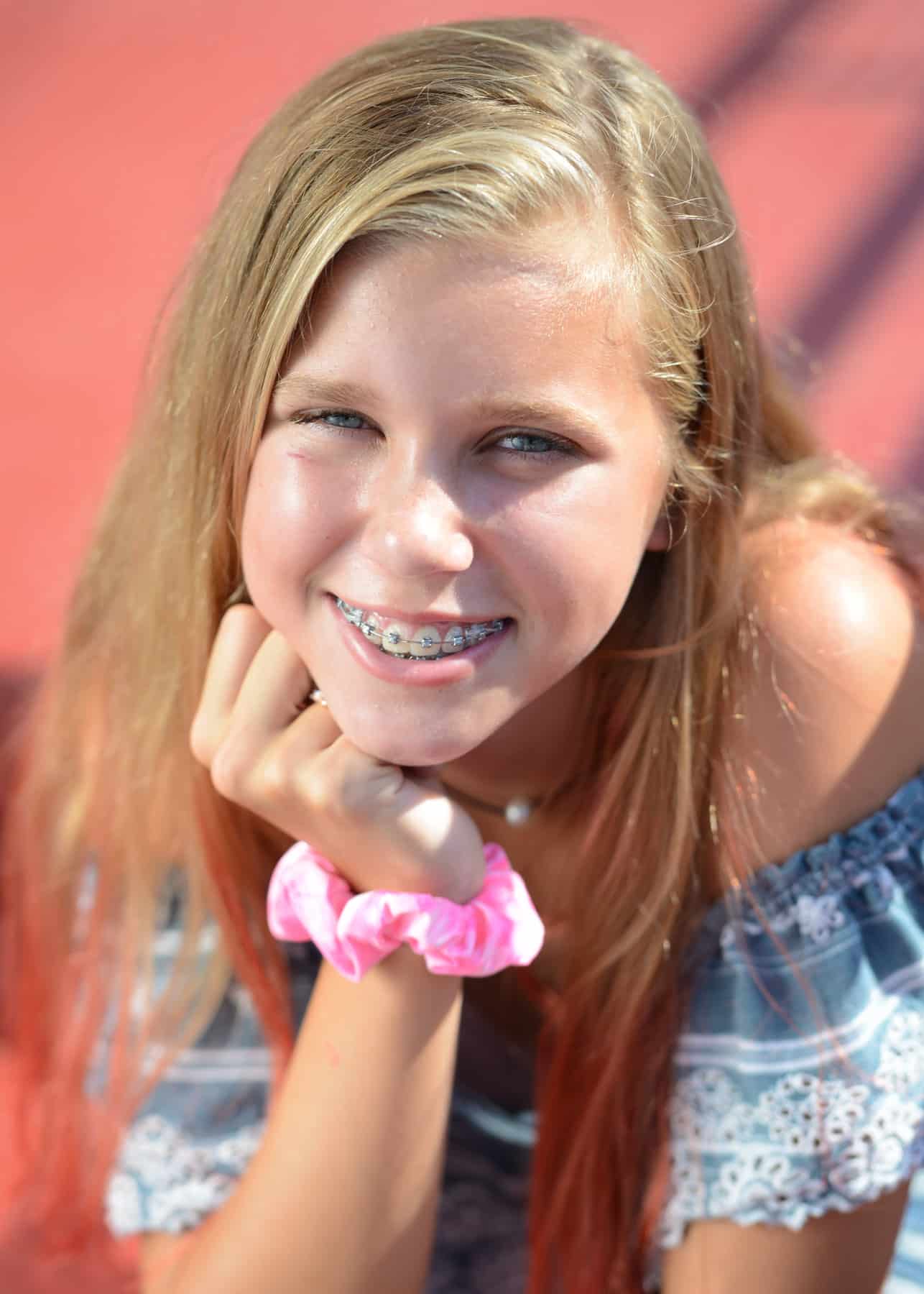 You may be asking "What is a Damon bracket"? Dr. Bo and Dr. Baker insist that this is the bracket that will go on their patient's teeth. We use this bracket as it is self ligating. Whoa…what is that? Let's break it down. 
Self-Ligating
The Damon brackets utilize a door that closes and holds the wire in the bracket slot. This door does not degrade over time and holds the wire into place. Therefore, there is no use for ties or elastics that traditional braces use. The wires that are used in orthodontics are what actually move the teeth…the bracket is simply used to apply the correct tip, torque and angulation to the teeth.
No Ties/Bands
Damon braces require no elastic bands to tie the wire into the bracket. Why is this important? Well, the elastic band is simply a rubber band that holds the wire in place, so when you take any rubber product and place it in the mouth, over time it will degrade and fall apart. Therefore, it needs to be changed in order to serve the purpose of securing the archwire to the teeth. 
Improved Hygiene
Damon brackets are designed to be easy to keep clean since they do not have the elastic ties/rings which attract and collect plaque and bacteria and can lead to adverse gingival conditions. 
Reduced Friction
The other key component to this is that the friction is reduced with Damon. Normal elastics are like bungee cords and cause friction and pressure. The best part is, with the constantly active wires and the Damon bracket, this system is continually moving and progressing for months at a time in the majority of phases of treatment! We want to use the lowest amount of force possible in order to move the teeth. Why would we use more force to move a tooth when we could use something smaller to achieve the same results? 
Fewer Office Visits
Damon System treatment requires fewer office visits than traditional braces and invisible aligners. This means more convenience for you regardless of your level of busy activity or lifestyle.
When you factor all of this into account, it is actually okay that we see you less often in the office. Your treatment is still progressing!  How cool is that?!