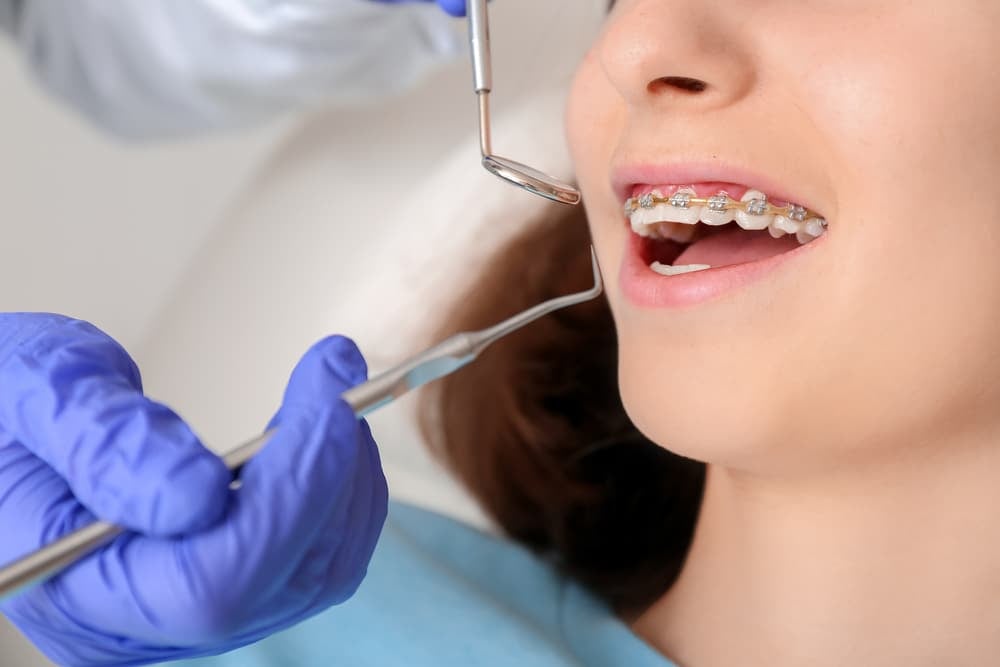 Once you've begun your smile journey by getting orthodontic treatment, it's natural to have questions about how to care for your teeth with braces. Many new patients wonder, "can you see your dentist during orthodontic treatment?"
The short answer is, yes! You should see your dentist regularly during orthodontic treatment, as they can help you get beautiful smile results. 
Learn more about going to the dentist with braces and how proper braces care benefits your appearance and health. Schedule a free consultation today!
Schedule A Free Consultation
Why You Need to See The Dentist During Orthodontic Treatment
Dentists and orthodontists may both work with the teeth, but dentistry and orthodontics are two different fields that require different skill sets. Dentists specialize in the general health of your teeth, gums, and jaw. Orthodontists specialize in fixing the structure of your bite, which helps align your smile and improve your overall health. 
Going to the dentist during orthodontic treatment is crucial because caring for your braces can be tricky. Since your orthodontic appliances have additional nooks and crannies, food particles and debris get stuck in the teeth more easily. Because of this, you should take proper care of your braces or clear aligners during treatment. Your dentist can help you maintain and support your dental health while your orthodontist focuses on aligning your teeth.
Learn More About Caring For Braces
Dental Treatments Available With Braces
You can still get great dental care during orthodontic treatment! In fact, your dentist should be your first call for primary dental care and procedures, including:  
Dental Fillings
Modern braces are attached only to the front of the teeth, so there is still room for dental work. Most of the time, fillings can be done without removing any brackets – but if need be, your dentist can briefly remove the bracket and your orthodontist can replace it without interrupting your treatment.
Root Canals
Root canals can also be performed with braces, as your dentist will likely access the root from the back of your front teeth and the biting surface of your back teeth.
Dental Crowns
Even dental crowns can be replaced during orthodontic treatment! Plus, if you already have dental crowns or dental bridges, you may be a good candidate for orthodontic treatment in order to make an ideal shaped crown which will help esthetics and improve your bite. Ask your dentist if you might benefit from orthodontic care.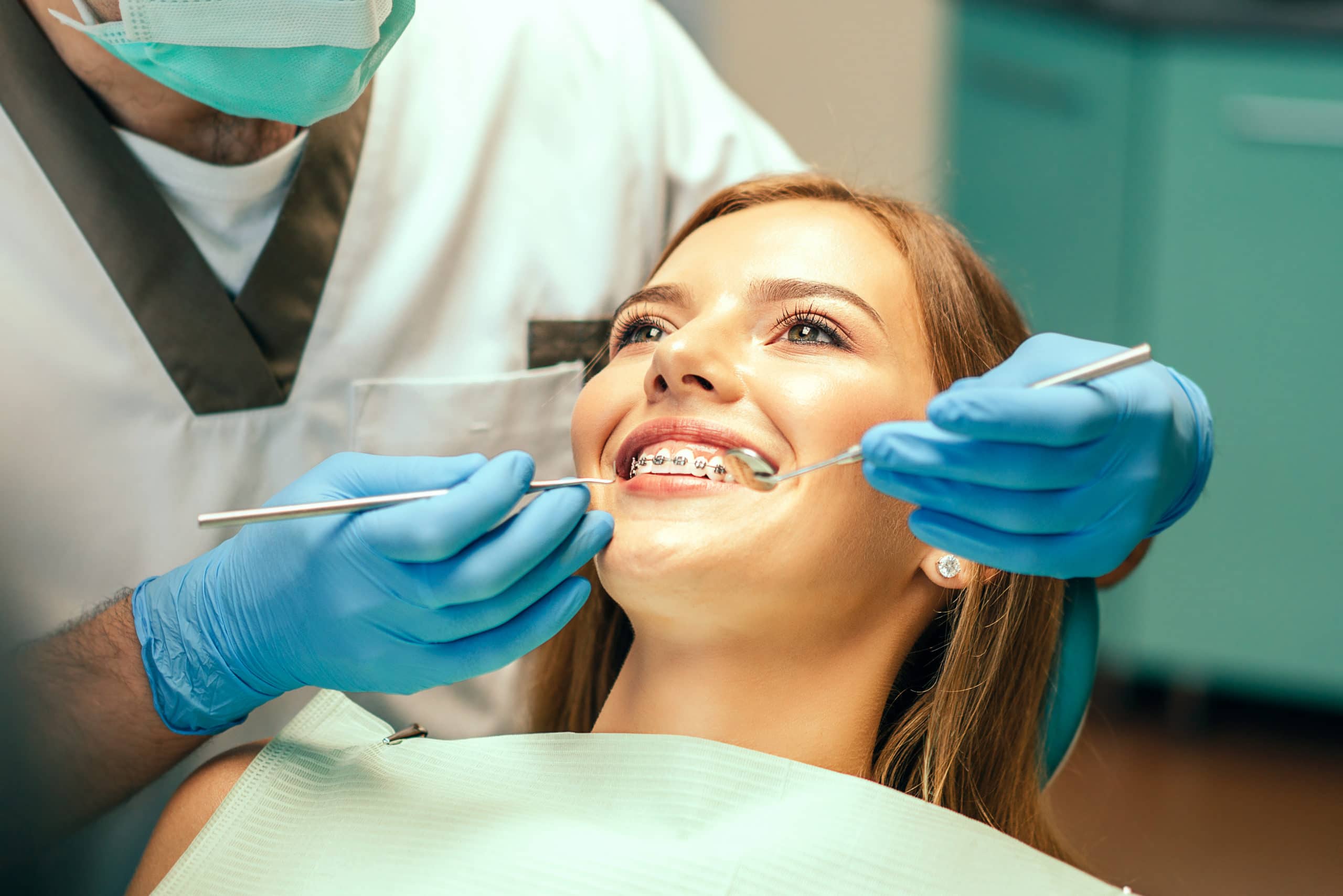 Learn More About Braces Care From the Experts at Bovenizer & Baker Orthodontics
Getting the best results from your orthodontic treatment requires proper hygiene and oral care. When you visit the dentist regularly, you'll end your treatment with a brighter and straighter smile! 
We partner with local dentists to ensure that you get the best dental care possible. If you have any questions about dentistry during orthodontic treatment, please call us at 919-303-4557 or email us. Start your smile journey today!
Schedule A Free Consultation