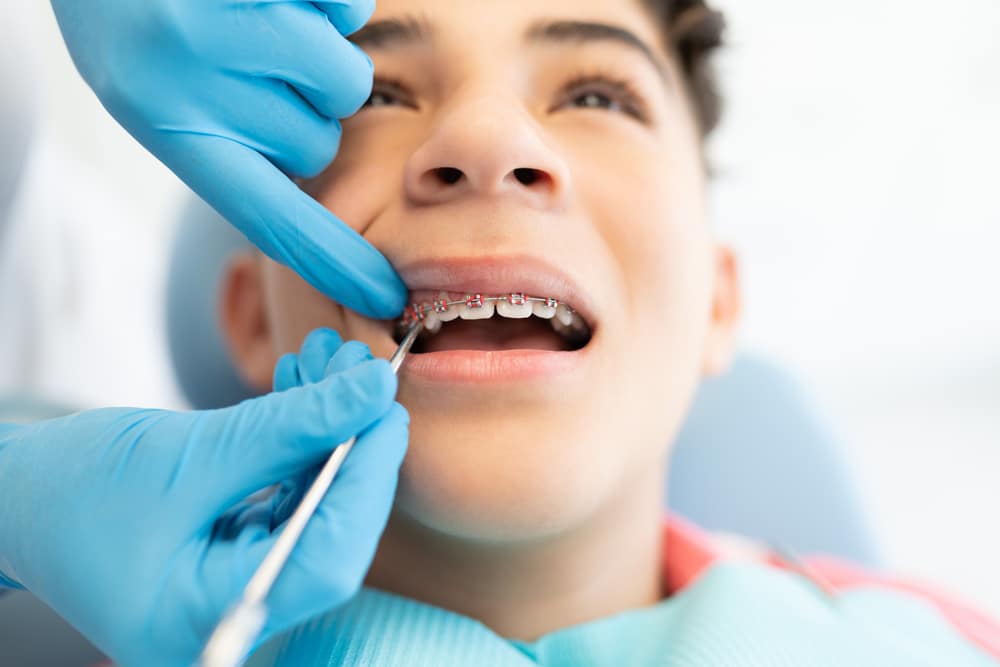 When looking to improve your smile, it's important to know which kind of oral health professional to see! Future patients often ask us, "What does an orthodontist do?" It's a great question, and we are excited to give you all the information you need to find the treatment you need. 
While dentists and orthodontists both provide essential services to keeping your smile healthy, they are two distinct professions. Keep reading to learn the difference between a dentist and an orthodontist and discover why Bovenizer & Baker Orthodontics is the top orthodontist in Cary, Apex, and Morrisville!
Schedule A Free Consultation
Differences in Education & Training
Orthodontics is a specialized field of dentistry focusing on treating alignment issues and teeth straightening. Dentists and orthodontists earn the same foundational education, which includes: 
Earning an undergraduate degree

Attending dental school

Completing a four-year doctoral program
 At this point, dentists can begin practicing, but orthodontists must also be accepted into a highly competitive orthodontic residency. This means all orthodontists are dentists, but not all dentists are orthodontists. The years of additional training emphasize treating crooked or crowded teeth, misaligned bites, jaw, and facial bones. Highly qualified orthodontists also receive certification from the American Board of Orthodontics. 
The highly trained professionals at Bovenizer & Baker Orthodontics can provide you with excellent treatment at every step of your process. Learn more about your smile architects, Dr. Bovenizer and Dr. Baker!
Learn More About Orthodontic Treatment
What is an Orthodontist? And What Does an Orthodontist Do? 
Orthodontists are experts in diagnosing and treating various orthodontic conditions, including:
Crooked teeth

Crowded teeth

Gapped teeth

Misaligned bites

Overbites

Underbites

Crossbites

Temporomandibular joint dysfunction (TMJ) 
Dr. Bovenizer and Dr. Baker use cutting-edge treatment methods such as Damon Braces, Invisalign, Spark Aligners, retainers, and other appliances to correct orthodontic issues. Learn more during a free consultation.
Learn More About Orthodontic Treatment
When to See an Orthodontist
The American Association of Orthodontics (AAO) recommends children visit an orthodontist no later than seven-years old, or as soon as an orthodontic issue is observed. Getting regular dental checkups will help you catch conditions early. Orthodontic treatment for most young people includes teeth straightening and jaw alignment. 
Adults are never too old to visit the Bovenizer & Baker! Recent data shows that more adults than ever are seeking care for many orthodontic conditions. During your consultation, Dr. Bovenizer and Dr. Baker can discuss your goals and suggest treatment for the following:
Teeth Straightening
Having a straight, healthy smile can greatly increase your confidence. It can also make it easier to brush and floss, which prevents tooth decay and gum disease. Some treatment options for teeth straightening include Damon Braces, Invisalign, Spark Aligners, and retainers. 
Jaw Alignment
If you have jaw alignment issues, you may have trouble chewing, breathing, or speaking. Jaw alignment issues can cause an improper bite, including crossbite, underbite, overbite, and open bite. Our orthodontists will examine your bite and determine which treatment options make sense for you.
Broken Bracket and Broken Wires 
If you currently have braces or aligners and have broken a wire or bracket or lost your aligner tray, you can schedule an appointment with us. We will assess the problem and get your treatment back in line!
Children Should See an Orthodontist by Age 7
Your child's baby teeth will begin falling out around age six. Seeing an orthodontist while your child has some baby teeth and some permanent teeth will help give a clear idea of how their teeth will be positioned later. This gives your orthodontist a chance to recommend waiting until your child's teeth and bite further develop or offering preventative treatment.
Dr. Bovenizer and Dr. Baker have provided care to children of all ages. They take pride in helping young people achieve a healthy smile.
Learn More About Early Orthodontics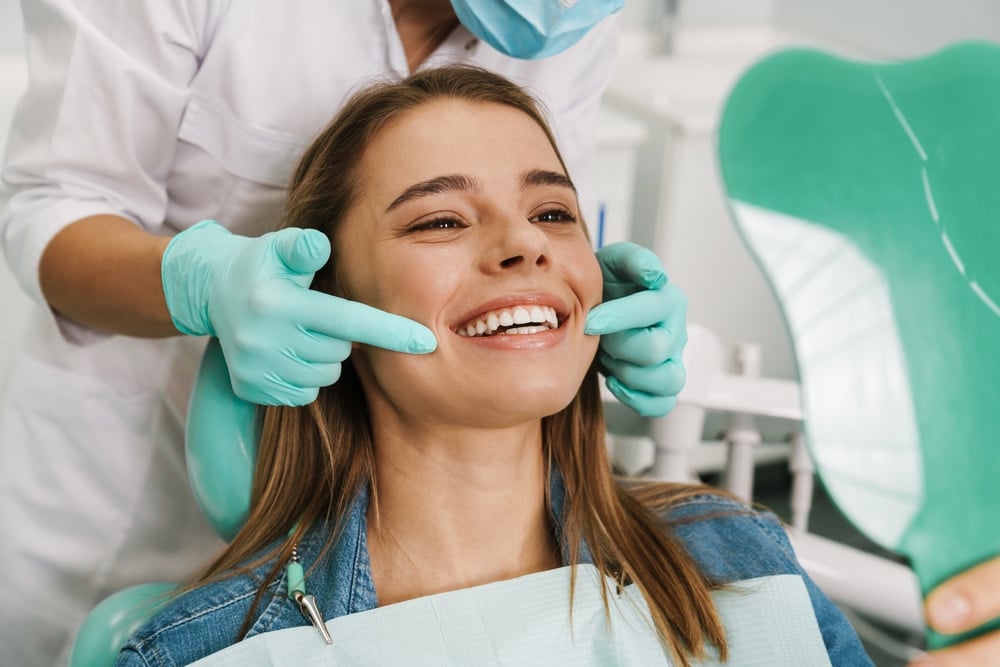 What is a Dentist?
Dentists offer general dental care, focusing mostly on the health of your teeth, gums, and nerves. 
They provide various generalist treatments, including:
Cavity fillings

Extractions

Crowns

Veneers

Root canals

Bridges

Teeth whitening

Bonding
When to See a Dentist
You should see a dentist if you have tooth pain, gum inflammation, or oral infections. Scheduling regular dentist visits will help prevent tooth decay and gum disease. Checkup visits allow your dentist to assess the health of your mouth, provide cleanings, and possibly recommend specific treatments.
Dental Checkups and Dental Cleaning
Visiting your dentist is also important before and during orthodontic treatment. Your dentist can help prevent cavities and gum disease by providing regular cleanings.
Tooth Fillings and Tooth Extractions
If your dentist diagnoses cavities or nerve problems, they may recommend getting a tooth filling or removing the tooth to prevent further damage.
Children Should See a Dentist by 12 Months Old
 It is recommended that infants visit a dentist within six months of their first tooth coming or one year at the latest. Your dentist can provide you with information on and look for:
Baby bottle tooth decay

Teething issues

Pacifier habits

Feeding practices
Signs You Should See a Dentist
 You should see a dentist you experience any of the following:
You have inflamed gums

Your gums bleed when you brush or floss

Your teeth are sensitive

You have difficulty chewing

You have tooth pain
Your dentist will conduct a thorough exam to assess the health of your teeth and suggest treatment options.
Other Types of Dental Specialists
Endodontists
— specialize in root canals
Periodontists
— specializes in treating gum disease 
Pediatric Dentists
— specializes in dental care for the under-21 age group
Oral and Maxillofacial Surgeons
— specializes in face, mouth and jaw surgery
Get the Best Orthodontic Treatment in Cary, Apex, and Morrisville!
Helping you achieve the bright, healthy smile of your dreams is our passion and practice. We take every step possible to give you all the information you need, so you can make the decision that is best for you.
Discover how we create the best patient experience possible during your free consultation!
Schedule Your Free Consultation