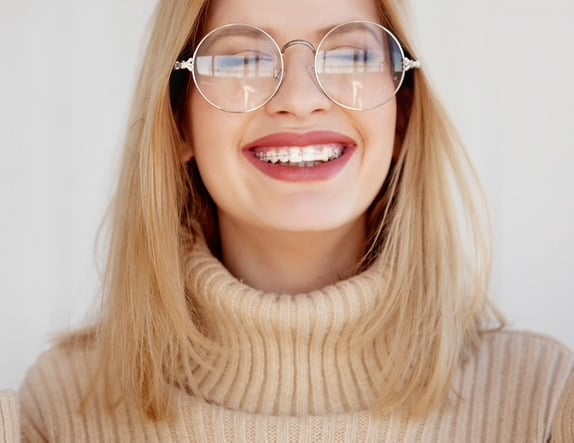 What happens right after braces are removed? Getting your braces removed is such an easy experience! 
1. First, Dr. Bo or Dr. Baker will remove all Damon brackets or Invisalign attachments and the adhesive or glue that held the brackets or attachments onto your teeth. 
2. Next, they will spend time polishing the enamel as we do not want any marks on the enamel surface. We use an extensive system developed by Komet to ensure we are using the best tools to make your braces removal process successful. We spend 15-24 months strategically moving every tooth into position, so why would one not take the time to make sure the enamel looks the best? In fact, the way the tooth is polished directly impacts the esthetics of the smile. 
3. The next step in the process is the shaping of teeth. At Bovenizer and Baker Orthodontics, we take this very seriously. Dr. Bo and Dr. Baker refer to this as a "manicure" for the teeth. For some orthodontists, this step may not be viewed as important, but we want this part of the esthetic journey to look its best. The enamel naturally wears over time and shaping the embrasures (the v-shaped valleys in between adjacent teeth) is so important. While shaping, Dr. Bo and Dr. Baker also focus on the smile arc of the patient, which is how the curvature of the teeth compare to the curvature of the lower lip when the patient smiles. We do not want the canines to appear prominent in this process.  
4. Once the adhesive removal, enamel polishing and shaping is complete, we use the most advanced, sophisticated technology and utilize a 3D diagnostic imaging process. This involves taking a 3D image of the jaws and teeth to allow the doctors to scientifically evaluate through software exactly what happened during treatment. 
5. We will also complete an iTero digital scan of the teeth, which takes the place of goopy impressions. The doctors take this 3D picture framework to then use their ULAB software to digitally move a tooth that is just slightly off and for our 3D printer where we print the patients teeth onto a mold to fabricate a retainer. This 3D mold is kept by the patient for life and used if a retainer replacement is needed.