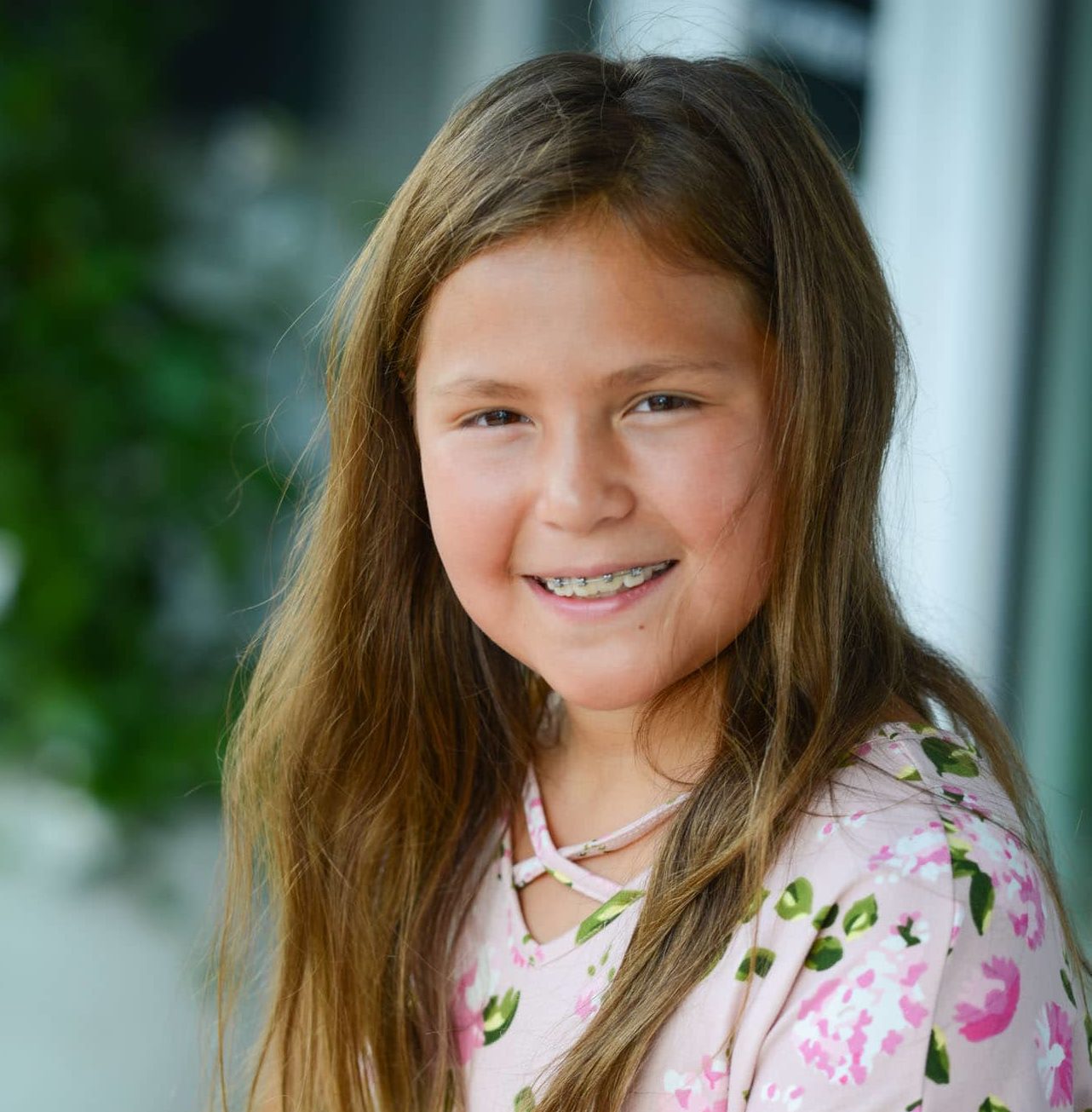 When should one start orthodontic treatment? This is one our favorite questions and we actually feel this is one of our key differentiators at Bovenizer and Baker Orthodontics. Adults can seek orthodontic care at any time, as long as they are current with their family dentist.
For children, meaning anyone under the age of 18, it is important to look at growth factors and the development of adult teeth. It is very important that children see an orthodontist at age 7. Why the magical age of 7? At this age, most children will have all four 6 year molars in place and also some of the upper and lower incisors (front teeth). By the age of 8 to 9, most children will have 12 primary teeth and 12 permanent teeth, which is a crucial time to study the eruption of the permanent teeth. At Bovenizer and Baker Orthodontics, we routinely take panorex x-rays of the teeth at no charge. We want to make sure that the eruption of the teeth is going as expected and no ectopic (wrong eruption) occurs to the best of our abilities. 
This is only a part of why children should be examined by an orthodontist through their growth and development phase. Orthodontists complete an extra three years after dental school to extensively study craniofacial growth, or growth and development of the jaws and face. It is so important that we monitor the multiple aspects of the growing face in a child. With our new low dose cone beam (3D x-ray), we study not only the teeth, but also the jaws and airway. Airway analysis has been on the forefront of orthodontics in the past few years and we make sure to monitor airways and sleeping in children. Dr. Bo and Dr. Baker feel that children at a young age should not snore. 
We always start with the face in our diagnosis and treatment plan and then move to the smile and teeth. All are equally important, but the face will determine our treatment plan, not a specific set of hard tissue numbers. During this crucial process of monitoring a child's growth and development, Dr. Bo and Dr. Baker use this opportunity to begin treatment when all or most of the permanent teeth are in the mouth and when the child is mature enough to handle braces. It is scientifically proven that it is best to intervene when an adolescent is in the pubertal growth spurt. We feel that a lot of children start orthodontic treatment too early. At our practice, ask around– we are known to wait! In our opinion, conservative start times can really impact the results. Our doctors really believe that having straight teeth does not necessarily guarantee an attractive smile and that timing is everything to ensure optimal results.